Flowers last 7 days or more

Next-day delivery to Dublin

Handcrafted by artisan florist

100% satisfaction guaranteed

Same-day delivery to Dublin

Over 25 years in business
Searching for a florist near me in the Dun Laoghaire area? We're here to take great care of you! For over 25 years, we have serviced this area with beautiful fresh flowers, and we're sure to create the perfect floral gift on your behalf. You'll be delighted by the results!
Local flowers - our best-selling flower bouquets
Artisan florist for all occasions
From birthday, anniversary, wedding or funeral flowers in Dun Laoghaire, we know how to create stunning flower arrangements perfect for any occasion. Our hand-tied bouquets give your gift meaningful attention to detail – the finishing touch your loved one will appreciate. We also create gifts with chocolates, teddy bears and more.
Flower delivery Dun Laoghaire
Our flower delivery service is second to none. We know this area like the back of our hand and will ensure your blooms arrive as fresh as they were when they left our store. Send flowers in complete confidence with Arbour Blooms!
Do you need same-day flower delivery? That's not a problem at all. Just get your order in by 1 pm (or 4 pm for our next-day service). For the best flower delivery, trust our team.
Flower delivery in Ireland (and beyond)
We deliver flowers to Dun Loaghaire, right around Ireland and even worldwide. Enjoy the quality and care of a local business with global reach.
Thanks to our website, you can order flowers online seven days a week. No matter where in the world you are or where you want to send, expect excellent service with Arbour Blooms.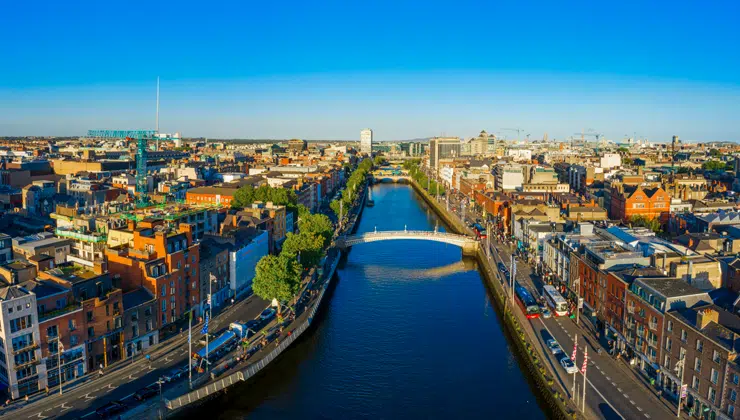 Online flower shop Dun Laoghaire
Our local florist makes it fast, easy and affordable to order flowers online. Just scroll through our menu of beautiful blooms, make your selection and add to cart. Pay with any major credit card or PayPal knowing our system is secure.
We send emails to update you at every stage so you can be confident your order is progressing perfectly. And don't worry – our online florist is operated by real-life humans who are only ever an email or phone call away.
AnaRobert Balauca
2022-06-12
Absolutely stunning Peonies arrangement done by Agatha, as a surprise birthday present from my husband! Delighted to the moon and back! She is so artistic and uses the most elegant and healthy flowers I've seen. Highly recommended
Fidelma Bergin
2021-09-30
Received a beautiful bouquet of 12 long stem roses .
Ordered from Australia delivered to Tullyallen nothing was a problem photo sent when delivered just excellent service. Very greatful Helen🙏
I received a spary of flowers this morning by delivery I have to say that they where Done so so well beautiful no words needed I would highly recommend ❤
Always great for the special occasions. Staff are really nice and helpful and always give me great opinions on what too get.
Ordered flowers for Mothers day! They were such high quality and I will definitely be ordering from them again!
Catherine Murphy
2021-03-30
I received flowers for mothers day from Arbour Blooms Florist. Unfortunately they were damaged during delivery. I was contacted by a lovely guy from Arbour Blooms offering to replace the bouquet with a new one. I cannot fault their customer service. Thank you for the kind gesture.
Ordered flowers from the site. Found it easy and quick to navigate and the flowers were beautiful. They lasted days. Will order online again
Google rating score: 4.1 of 5, based on 55 reviews
Shop Now
Order Flowers Now for Delivery Today
Flowers Dun Laoghaire Frequently Asked Questions
Where to buy flowers in Dun Laoghaire?

Searching for a florist near me? You've found us! There is nowhere else you need to be other than here on our website.
How much does it cost for flower delivery in Dun Laoghaire?

Flower delivery around Dun Laoghaire, Dublin, Wicklow or anywhere local is just €9.00 for next-day delivery or €13.00 for same-day.
What is the cut-off time for same-day flower delivery to Dun Laoghaire?

Please place your order by 1 pm Mondays to Thursdays for same-day flower delivery, and by 10 am on Saturdays.
What is the cut-off time for next-day delivery of flowers to Dun Laoghaire?

Please be sure to place your order before 4 pm. We do not deliver on Sundays.
Florist Dun Laoghaire Dublin - contact us
Let a top florist from our team look after you and your beautiful blooms. Please contact us today if you have any questions – we'd love to hear from you and do our very best to help.
Subscribe To Our Newsletter
Receive offers and learn what's in and out in the flower world.
Scroll